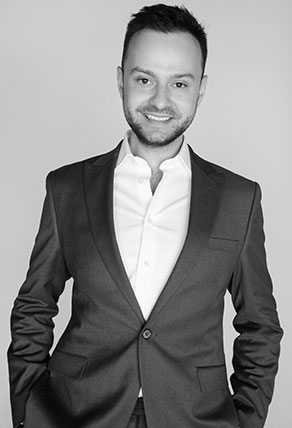 Eric graduated from University in Moscow with a degree in public relations and advertising.
Prior to joining our group Eric organized film festivals and musical concerts. He represented mostly European and Russian artists and booked them for events around the world.
Eric has traveled the world and happens to be the best friend of Sabina, our team Spiritual Advisor and Mother. Together they have gone on many extraordinary adventures. He is the proud uncle of her dog Miguel who they found together on the beaches of Tulum, Mexico.